This noir cautionary tale rendered in ink washes and glitter tells the wickedly playful story of a very good boy brought into a house of very evil villains. Not for children faint of heart.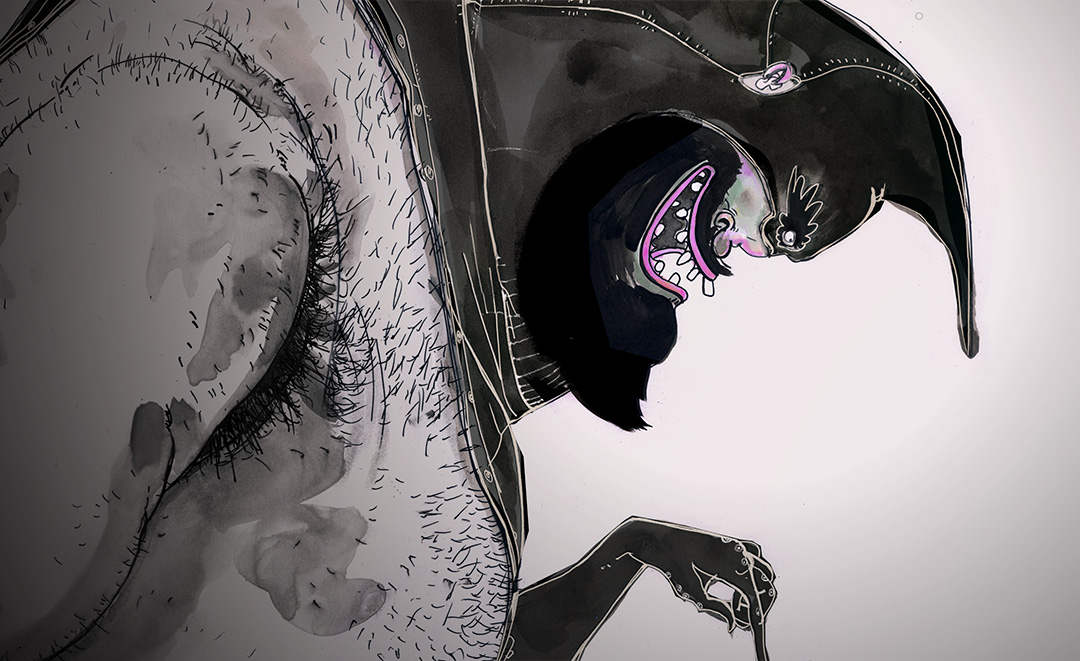 Curtain Rises Fall 2019
my second storybook is in the works. Here are a handful of illustrations in various stages of finish. I'm looking to release this storybook next fall. FEel free to follow its progress on the evilyns instagram.